One API,


multiple solutions.
A set of tools that maximize your KYC operations every step of the way.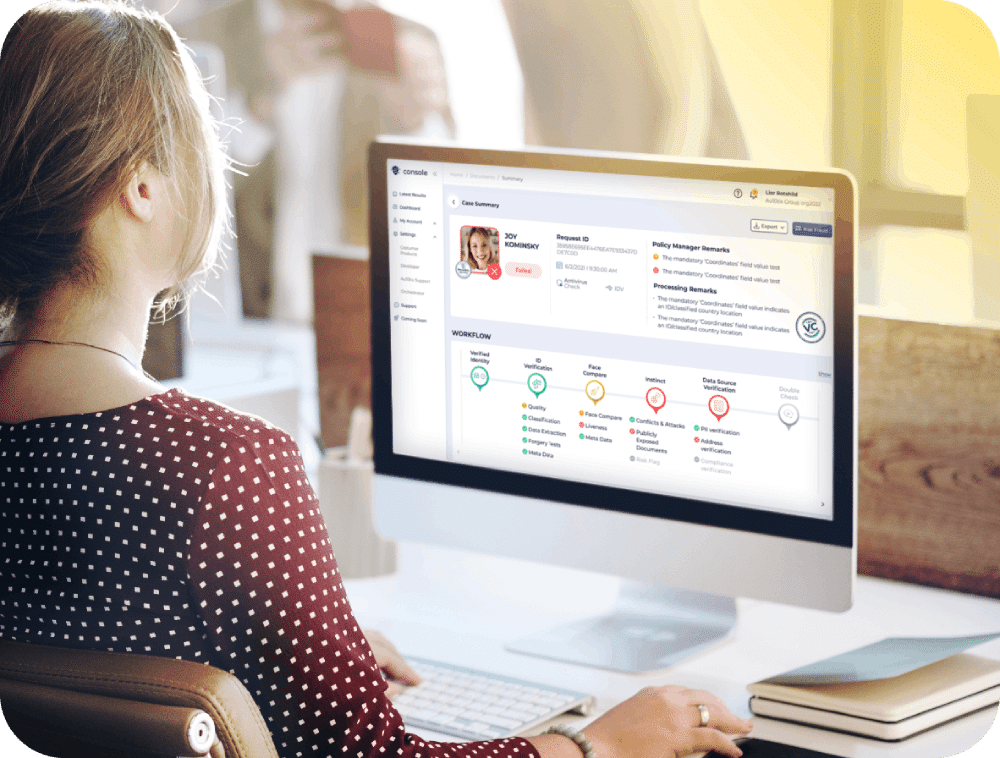 Manage multi-channel verification with a single orchestration
Our standout backend technology, smart frontend interfaces, and centralized orchestration deliver comprehensive 360-degree identity verification, all in one platform.
Centralized Orchestration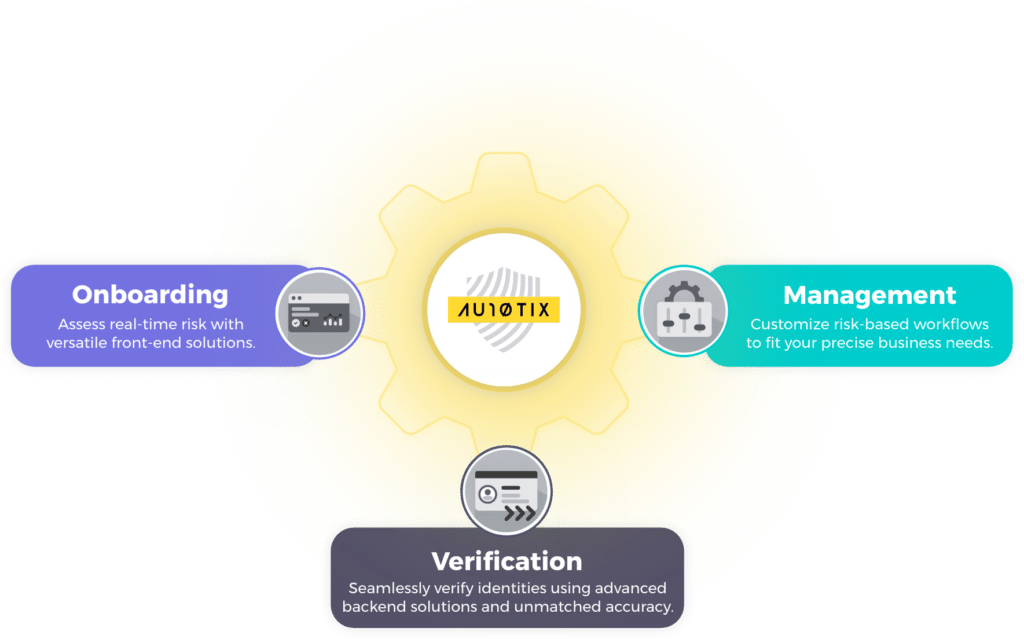 Integration
API | Web & mobile SDKs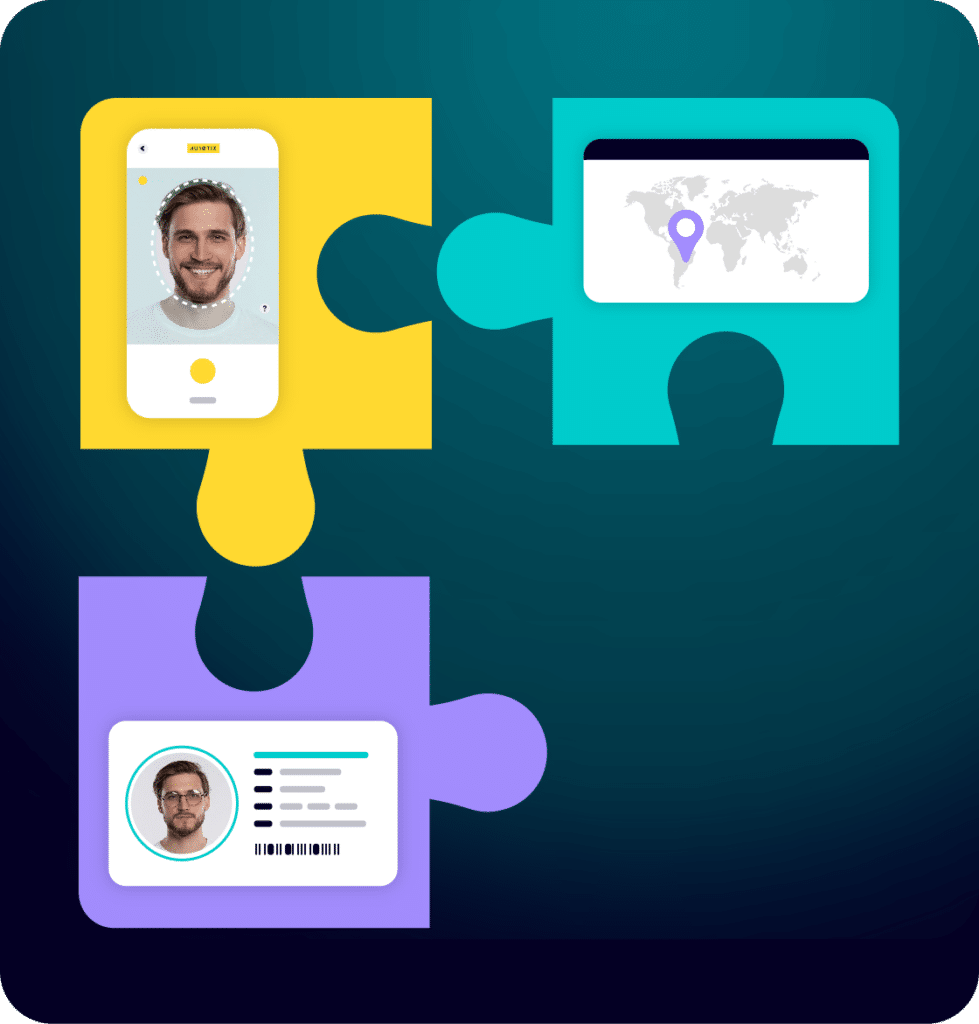 Leverage our API for effortless, code-free integration, real-time processing, and seamless identity verification workflows. Empower developers with our Web & Mobile SDKs, enabling easy incorporation of features.
Interfaces
Web app | Au10tix app
Get immediate access to robust identity verification features. Use our intuitive web app to onboard customers remotely or the AU10TIX mobile app to facilitate quick identification at a point of sale.
Management
Workflow Orchestrator | Console | Exception Management
Gain complete visibility of your onboarding process with our Console dashboard. Easily orchestrate workflows, customize rules, and effectively manage exceptions.
Scalable identity management users barely notice
Custom business
logic
Implement precise business rules and logic to meet your unique requirements.
Flexible channel
management
Control multiple channels and deployment outreach to maximize efficiency.
Agile user
experience
Customize workflows with ease to create seamless and user-friendly interactions.
Take It From Our Customers!